1/3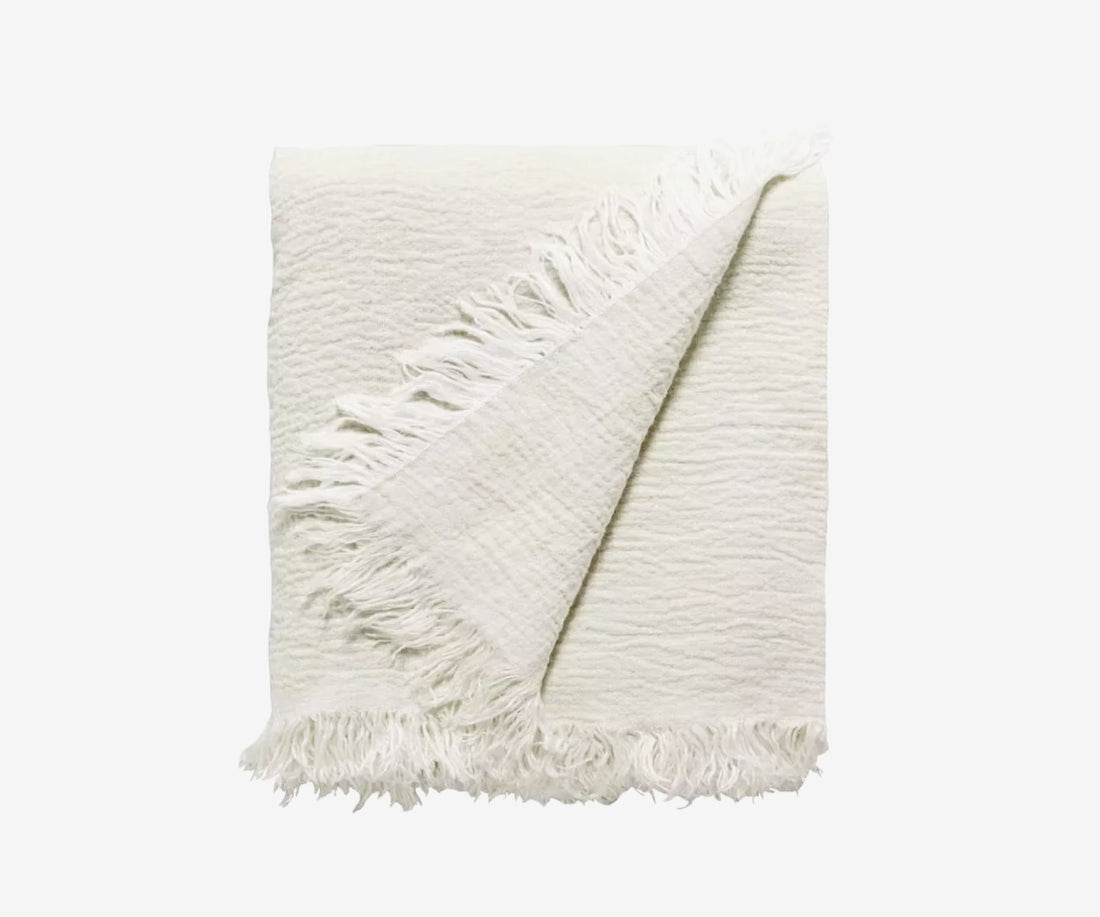 2/3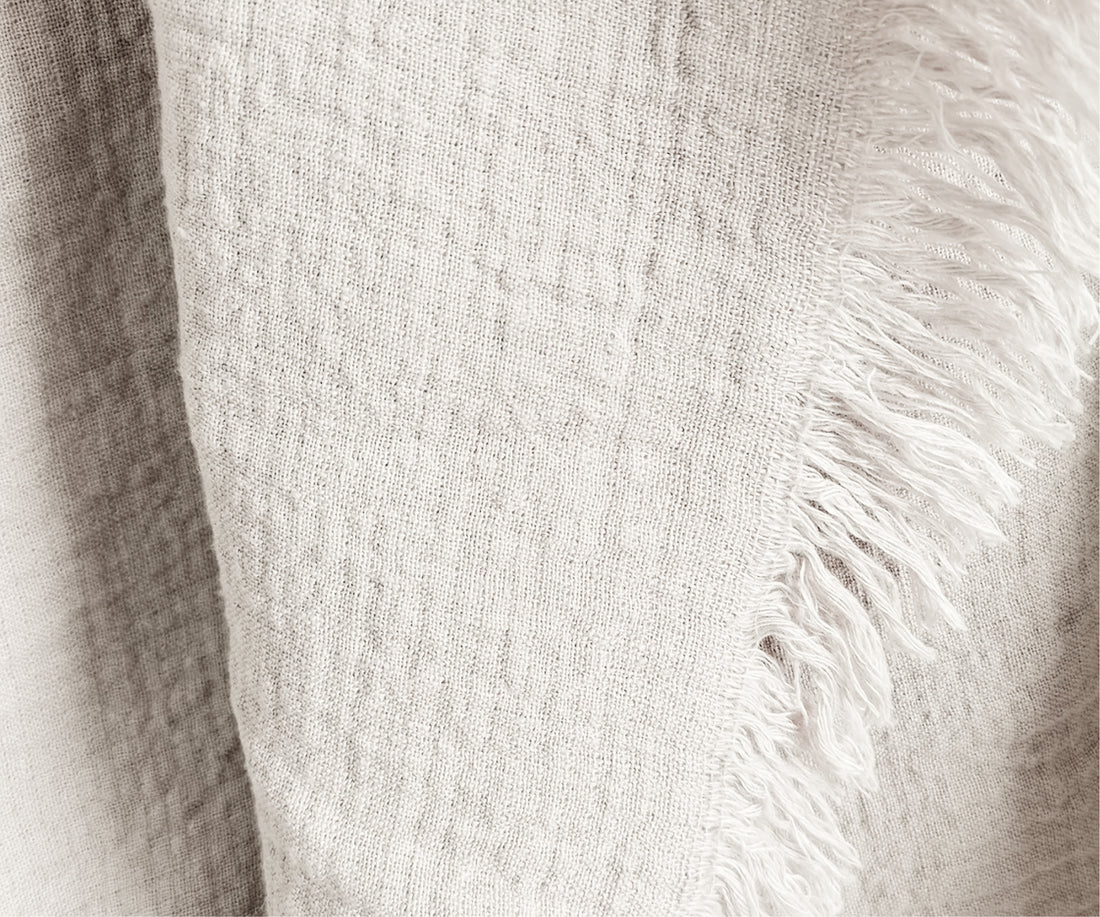 3/3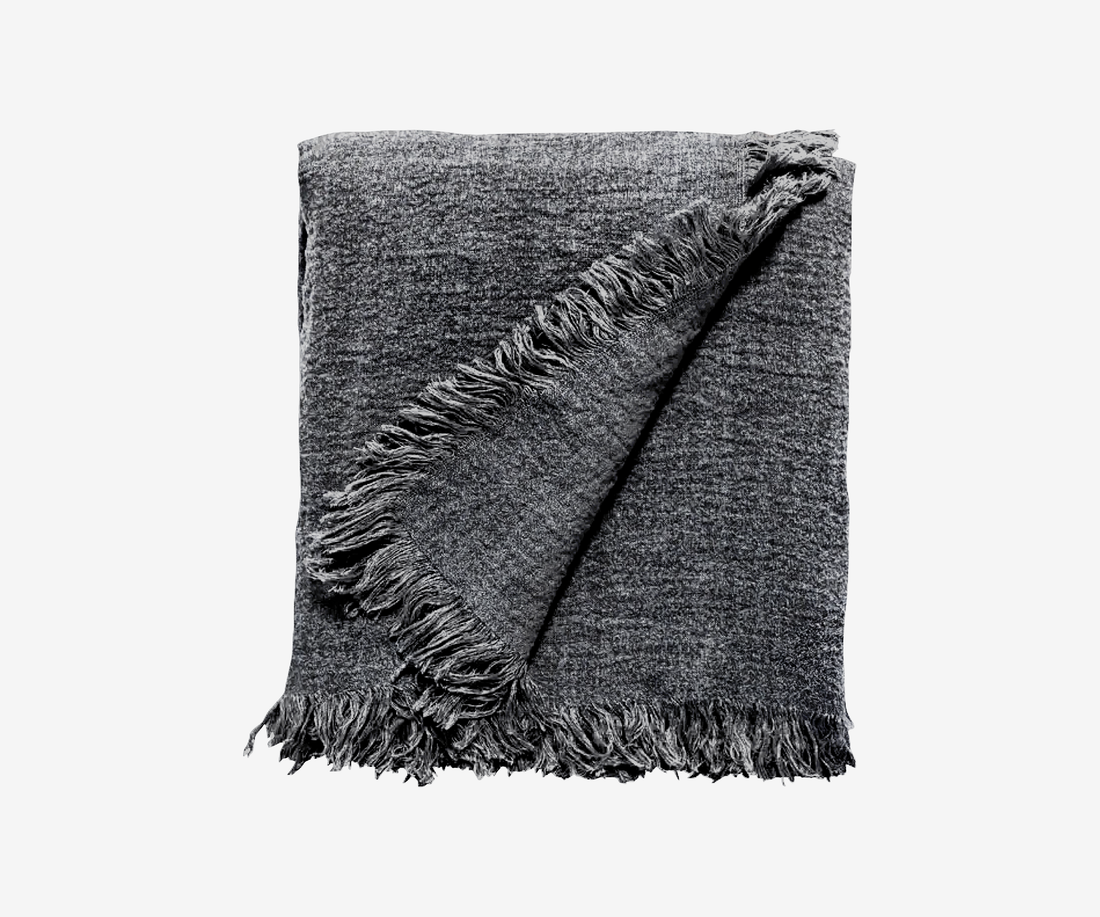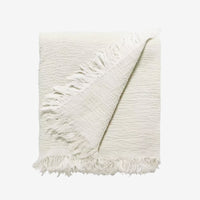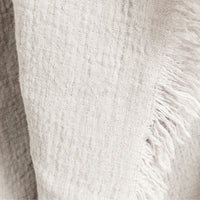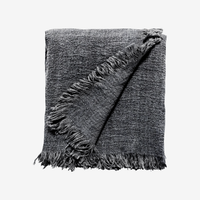 With wool sourced from Inner Mongolia, spun in a small Italian mill, and hand-knit in Kathmandu, Nepal, this is as good as cashmere gets.

100% pure Cashmere means that our blanket is incredibly soft. An extra-large base means that every toe and soul is covered. An impressive 12 gauge knit means that the blanket feels denser and more weighted than the average cashmere blanket

Available in two iconic Essential shades selected to fit with any decor — this is the only throw you'll ever need.
The Best Linen in The World
We're using exclusively 100% French linen from Normandy in each set of The Essential linens. The most celebrated and sought-after linen in the world. Craftsmen from North and Central Europe send their completed flax linen to our bedding makers in Asia, creating a seamless process from fabric — to your bed.

Stone Washed
Garment washing makes linen softer – so you would assume most linen makers do it. They don't. The Essential bedding is entirely g, making it the softest, most gentle linen you've ever felt. It also ensures your bedding won't shrink in the wash, helping it fit your bed for years to come.

Naturally Antimicrobial
Most fabrics aren't anti-microbial – our linen is. That means dogs, kids, and anything else you'd like is welcome on the bed without worries. Our linen is also completely washer and dryer friendly, so you can pop it in as much as you want. It'll only make it cleaner and softer each time you do it.

Naturally Durable
Bedding shouldn't be a quarterly purchase. That's why we made ours with European Flax linen — known to last for the long haul, allowing you to consume less and enjoy more.

Sustainable Fiber & Ethical Practices
Linen is naturally better for the environment than almost any thread. But our producers go much further — using entirely sustainable fabric, working exclusively with sustainable farmers in France. You can rest assured knowing that each piece of bedding is good for the earth, and good for the people that made it.
Larger, Denser and Heavier
A little extra blanket goes a long way. That's why we made ours a little bigger than the norm — 90" x 78"

As we always do, we went a little further, asking for a thicker knit. Meaning that the blanket clocks in at an impressive 480GSM (grams-per square meter), making it extra dense and heavy.

Soft and getting softer
Like anything that is made with true quality –– our linen gets better through the years. Each wash, and each use, only serve to make the linen softer and more silky smooth on your skin.

Insulating
Really good bedding is made for every season — and The Essential bedding is no exception. We made a blanket that is intentionally insulating — feeling cool and airy in the summer, and perfectly warm in the winter.

Easy to Care For
Our linens aren't just beautiful –– they're usable. We ensured that the fabric we chose would be compatible with machine washing and drying. In fact –– it gets better each time you do, making the fabric more soft and giving it a lived-in feel.

Two Iconic Essential Shades
We hand-dyed our cashmere blanket in two iconic Essential shades. Selected to match any aesthetic.

Snow — a soft, warm white that goes with anything.
Sea — a deep royal navy.

Super Simple Design
With premium materials — we've found that less is so much more. That's why we edited down. Just one large sheet of linen with simple handwoven fringe tassels. We let the French linen speak for itself. The result — a single, stunning piece of material that goes with anything.
Care Instructions:

Washing
• Wash on a short, gentle cycle on low heat, with as much water as possible to allow for movement.
• Avoid harsh detergents, bleach and brighteners.

Drying
• Tumble dry on the delicate setting.
• Use low or no heat
• Do not line dry.
• Remove the blanket when slightly damp from the dryer.