1/3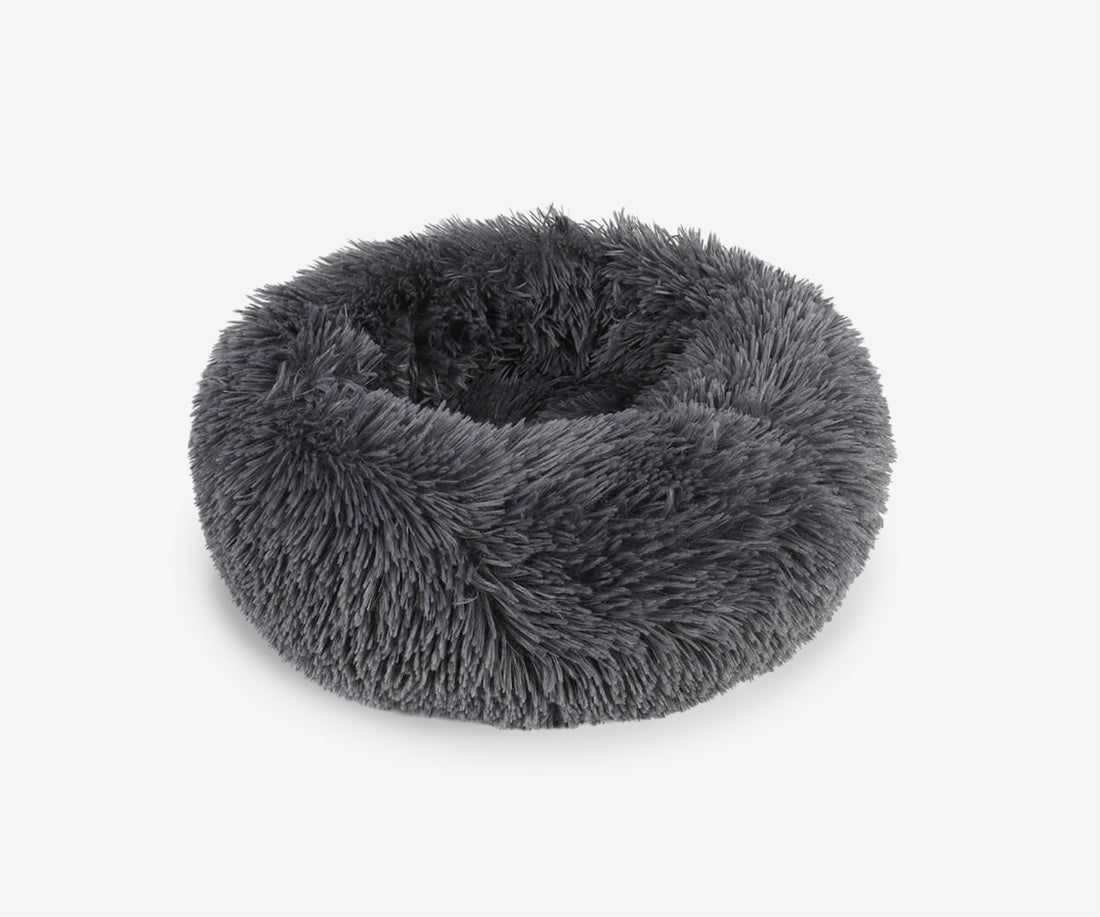 2/3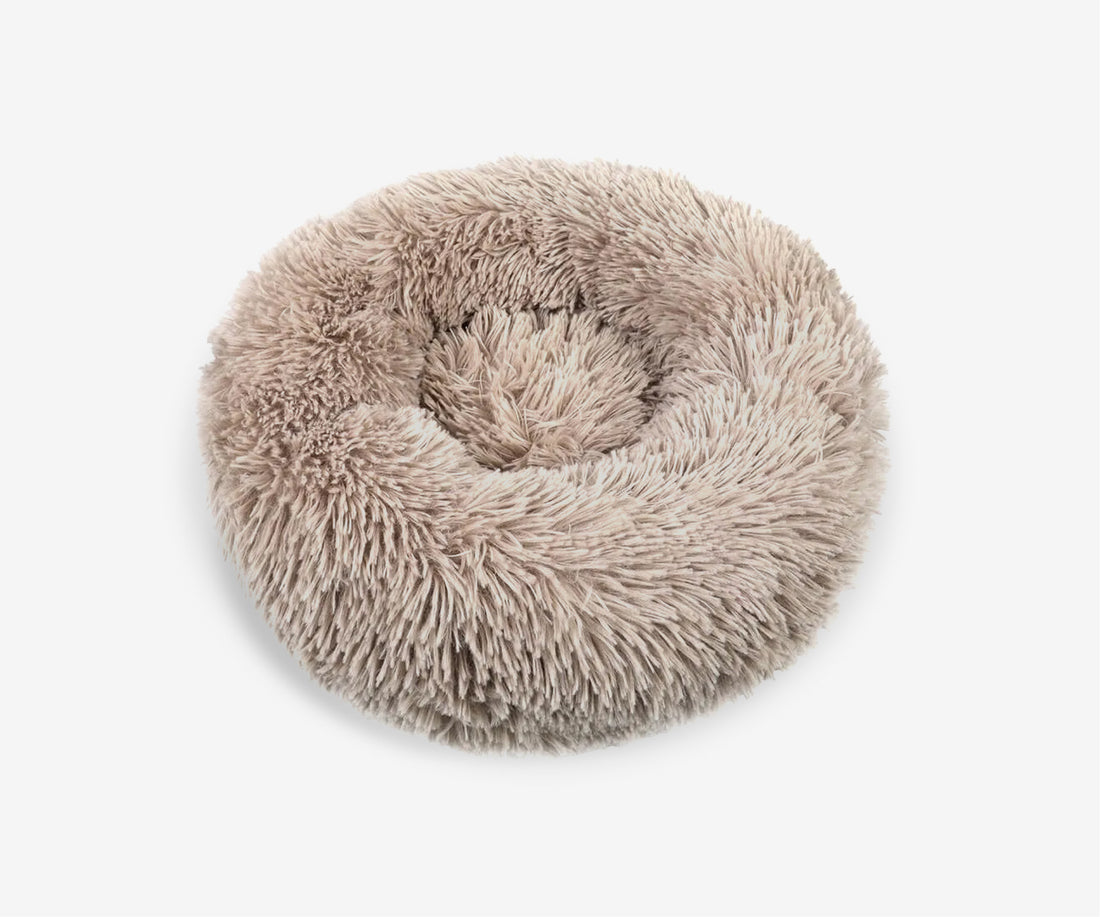 3/3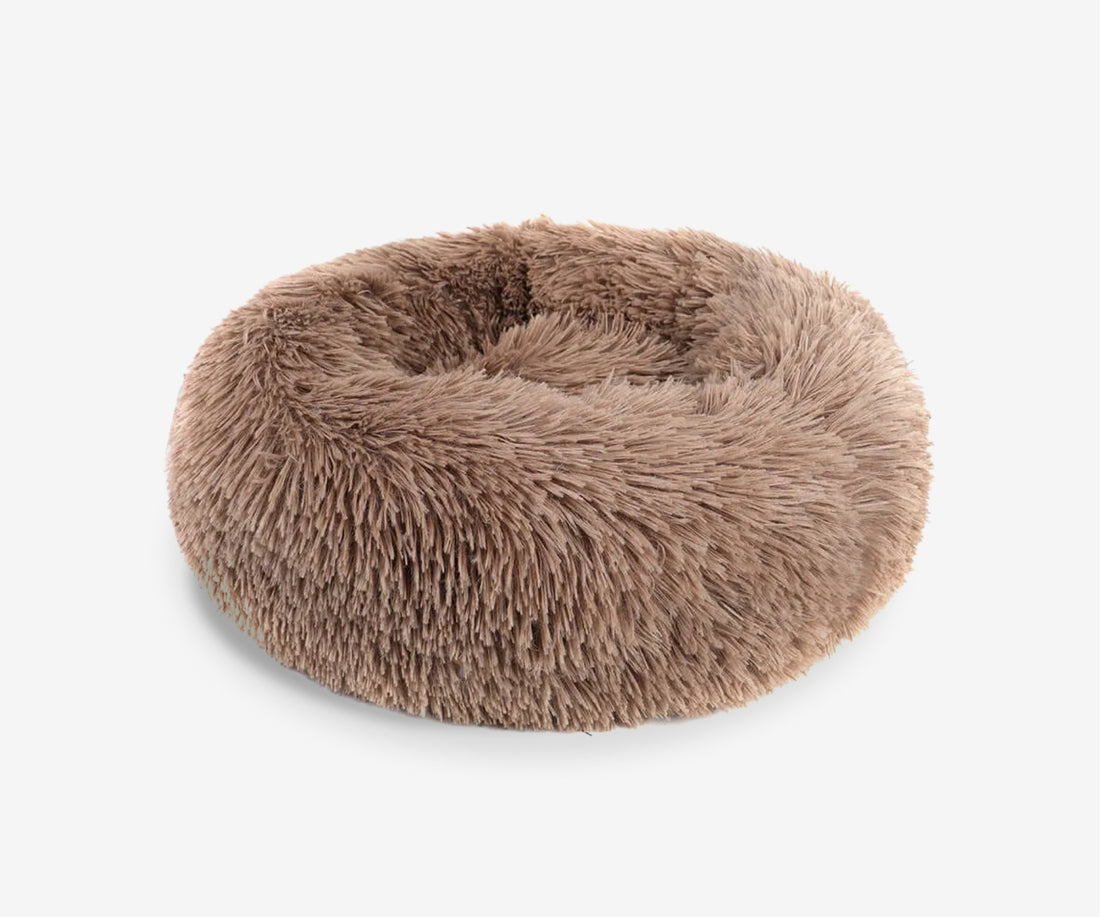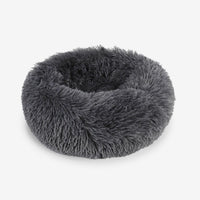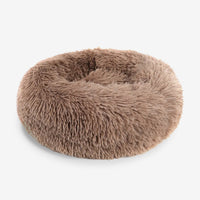 The Essential Plush Pet Bed is enveloped in plush faux fur, designed purposefully in a donut shape to alleviate anxiety in pets. The raised rims provide ergonomic support, aligning your pet's spine, ensuring physical comfort and mental security. Lightweight, its portability caters to on-the-move comfort, while its minimalist design harmonizes with your interior décor. A fusion of luxury and function, this bed ensures your pet's peace even in your absence.
Plush Faux Fur Upholstery
Luxurious and soft, this faux fur mimics the comfort of a mother's coat, mentally instilling safety and reducing vulnerability in your pet. It also doubles as an antibacterial surface.

Cotton Filled Cushion
Premium-grade cotton ensures a soft, supportive cushion, reducing muscle and joint pain, creating an environment conducive to rejuvenating sleep.
Form
Embracing a minimalist aesthetic, the donut shape isn't merely a style choice—it's a deliberate design element that mimics the embrace of a protective cocoon, appealing to the instinctual needs of your pet.

Function
Every feature, from the raised rims for neck support to its machine-washable nature, caters to both the pet's comfort and the owner's convenience. It's not just a bed—it's a thoughtfully curated sleep experience.
Extra Small 16 in.: suitable for pets up to 6 lbs.
Small 20 in.: suitable for pets up to 20 lbs.
Medium 23 in.: suitable for pets up to 25 lbs.
Large 27 in.: suitable for pets up to 45 lbs.
Extra Large 31 in.: suitable for pets up to 55 lbs.
Double Extra Large 40 in.: suitable for pets up to 120 lbs.
Reduces anxiety. Feels safe.
Cradling round donut design
Comforting plush faux fur
Soft Cotton Filled Cushion
Eases Anxiety
The round donut design coupled with plush faux fur upholstery creates a sanctuary, reducing sensory behaviors and providing unmatched comfort.


Pet-Safe & Stylish
The antibacterial faux fur ensures hygiene while the understated design ensures your pet's bed never feels out of place in your home. The durable anti-slip nylon base makes sure your buddy stays safely in place.






Human Approved
Accidents happen. So do muddy paws and unsanctioned treats in bed. That's why the cover is removable and machine washable. Designed for ease, these cushions ensure your pet's environment remains fresh and clean.



The Essential
Price $35
Manufacturer Same
Material Filled Cotton Cushion
Upholstery Faux Fur
Sizes Same
Wayfair
Price $75
Manufacturer Same
Material Filled Cotton Cushion
Upholstery Faux Fur
Sizes Same