1/3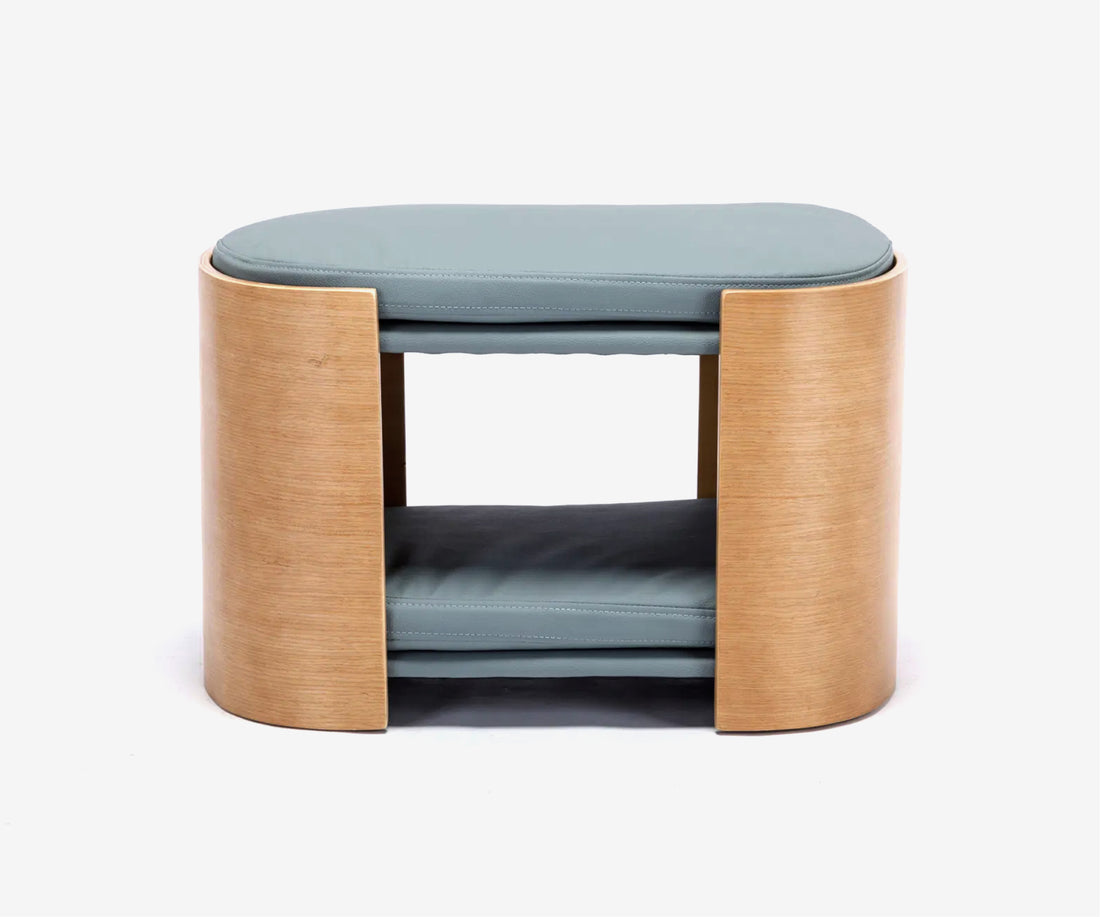 2/3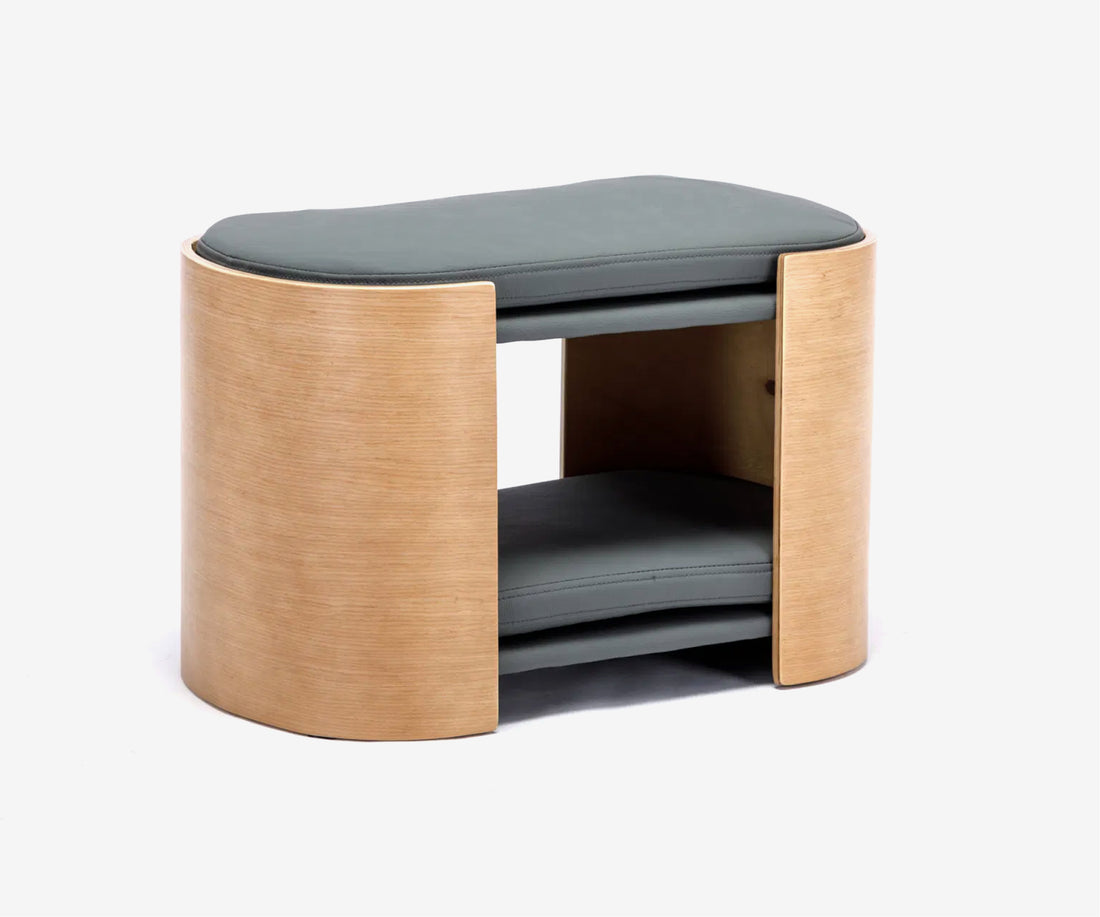 3/3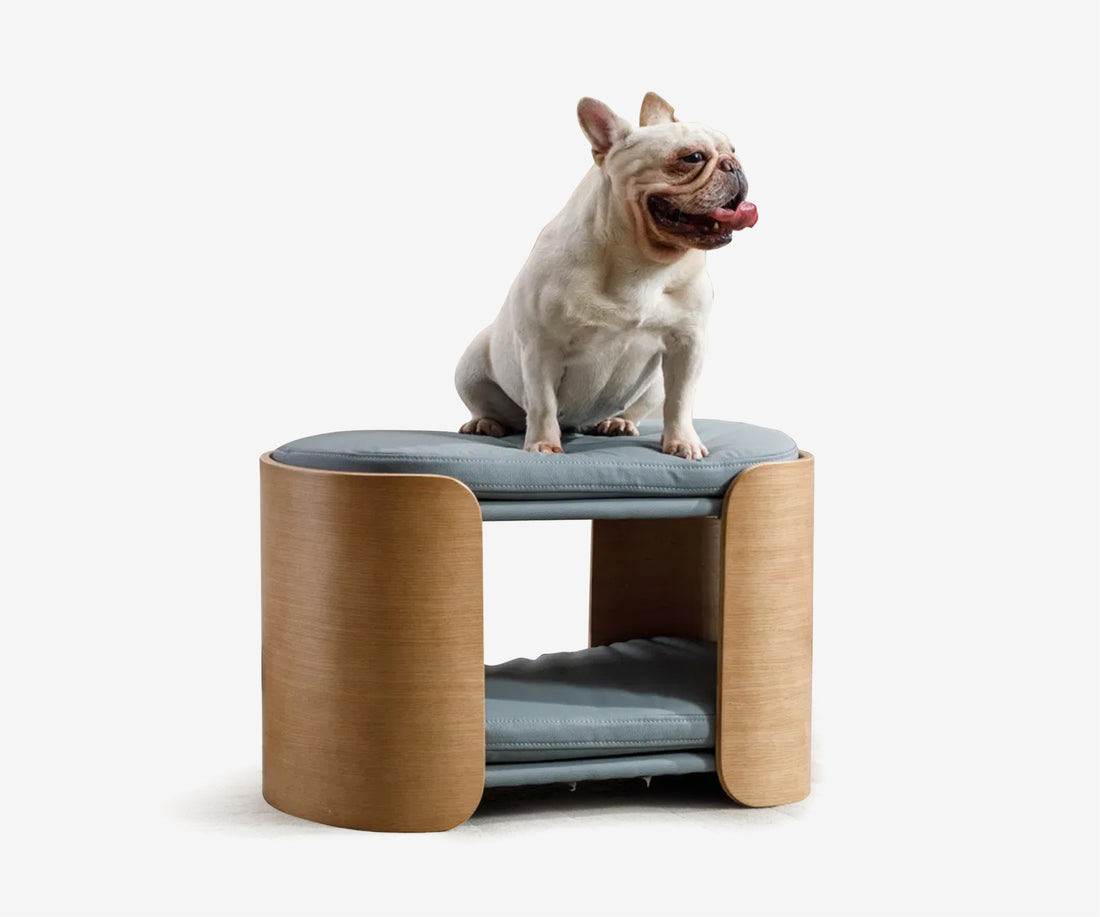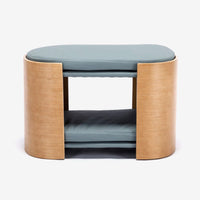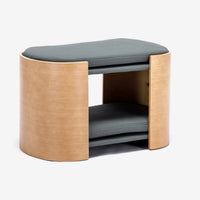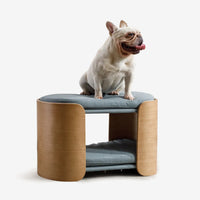 The Essential Vegan Leather Pet Bed offers a contemporary Mid-century design, blending seamlessly with varied home interiors. With solid wood legs and clean lines, it promises stability and style. The premium vegan leather cushion provides a plush resting area for your pet. Furthermore, its water-resistant quality ensures durability. Its unique Double Lift feature caters to two pets simultaneously. Assembling the bed is straightforward with pre-drilled partitions, with only the legs needing attachment.
Carved Wood Legs
Precision-carved solid wood legs not only ensure stability but add a touch of timeless elegance to the bed's design, enhancing both functionality and aesthetics.

Vegan Leather Covers
A luxurious and practical waterproof choice, this faux leather is scratch and bite resistant, promising durability while offering a comfortable surface for your pet's relaxation.

High Density Cushions
We designed our pet beds to be deeply, and unequivocally, comfortable. For us — that was all in the cushions. Our cushions are wider, deeper, and softer than any we've every felt. We stuffed each seat and back to the brim with cushioning. So your pet can spend hours here — without even realizing it.
Form
Adopting a contemporary Mid-century ethos, the design showcases clean lines and carved wooden legs, emphasizing aesthetic harmony in any living space.

Function
Designed with utmost attention to detail, the bed boasts a supportive design with ample padding. This, combined with the unique Double Lift feature, ensures that your pet enjoys unparalleled comfort and rest.
Made for medium sized pets: 10 - 15lbs

Length: 24.4"
Width: 15.7"
Height: 15.7"
For The Design-Forward Pet
Sleek Mid-century design style
Scratch-resistant vegan leather
Crafted carved wood
Elevated frame

Elevated Animal Basics
Raised for both comfort and cleanliness, the bed is crafted with premium construction. This pet bed uses the same luxurious materials we use for our human furniture, retaining its form and function over time, even with daily use.



Waterproof and easily-cleaned
Because Pets Don't Clean Their Own Messes. We made our cushions removable and easy to clean. Just pop them out and vacuum, wipe and sanitize. The whole bed is waterproof, abrasion resistant and a breeze to maintain.
Everyone deserves design
Good interior decor requires consistency of style. Beyond mere functionality, our pet bed's design seamlessly integrates into any room's decor while providing a snug haven for your furry friend.




The Essential
Price $185
Manufacturer Same
Frame carved wood
Upholstery vegan leather
Size 24.4" x 15.7" x 15.7"
Wayfair
Price $274
Manufacturer Same
Frame carved wood
Upholstery vegan leather
Size 24.4" x 15.7" x 15.7"