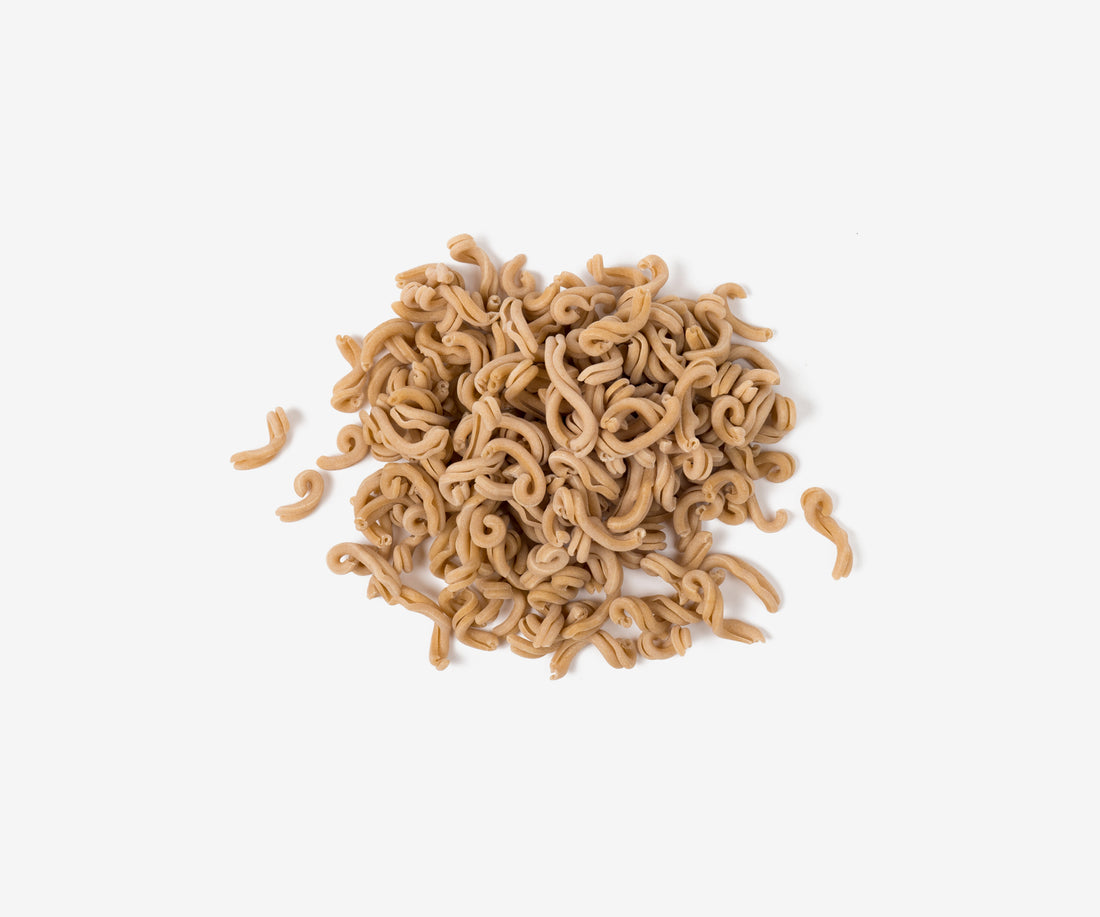 Our hand-milled Strozzapreti preserves the nutrients and amino acids that are often lost in conventional milling. The fresh, delicate pasta cooks quickly and is best tossed with olive oil.
Blend of Durum and Red Wheat, Water, Rice Flour
Calories 240; Total Fat 4g; Dietary Fiber 8g; Total Carbohydrates 53g; Total Sugars 0g; Protein 8g
The Pasta Chef in San Francisco
Chef Joshua from San Francisco has an incredible passion for producing hand-milled flour. With his direct-to-farm sourced grains, he crafts fresh pasta, and wood oven pizzas. He works with local chefs and retailers to produce custom recipes and goods available at many restaurants and stores in the Bay Area. On weekends, you can find him at local farmer's markets, and popping up all over in San Francisco.